G Sambasiva Rao | TNN

|

Dec 19, 2020, 18:37 IST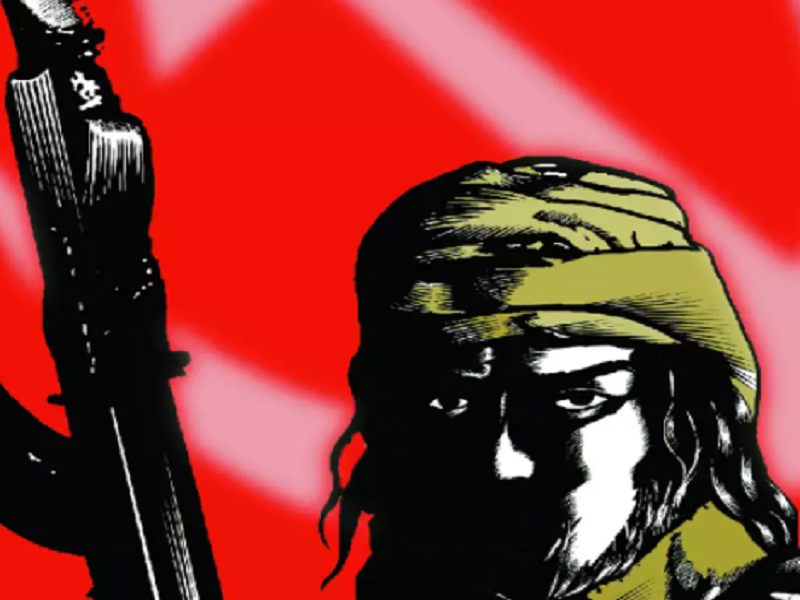 Representative Image
VISAKHAPATNAM: The CPI Maoists in Andhra Odisha Border (AOB) gave a call for bandh in the AOB zone on December 21 in protest against the alleged recent fake encounters, illegal arrests, surrenders and also false campaign against them by the police.
They gave exemption to the medical and fire services. They urged the businessmen and other establishments including government and private offices, banks and other establishments to close on Monday.
A press note was released by the Andhra Odisha Border Special Zonal Committee (AOBSZC) in the name its official spokesperson Kailasam urged the public to observe bandh on Monday. The Maoist leader alleged that the governments of Andhra and Odisha have been implementing oppressive methods by indulging in illegal arrests, forcible surrenders and fake encounters.
He said two cadres of CPI Maoists Mallal and Santi were brutally killed by the security forces in
Singavaram village
of
Nakkamamidi
panchayat on December 21 when they were unarmed and sleeping. Security forces also killed a girl of the same village brutally. Both party memes had gone to Singavaram village on party work.
He accused that another Maoist Kishore was caught by the police after he fell into a canal following the firing at
Thotaguda village
on November 26. He was tortured by the cops before encountered him and another Maoist Lycon was arrested with injuries. Cops would face dire consequences for the brutal killings, Kailasam warned.
The Maoist leader alleged that security forces of Andhra-Odisha with joint operations trying to wipe out Maoist movement in
Visakha-East
division and MKB division of AOB. 'They have been beating the innocent tribals for Maoists information and arresting the villagers at weekly markets, banks and ration depots. A woman Maoist Rame was arrested in Paduva a month ago when she was going for treatment on November 7. They showed her surrender after one month. A person named Kamesh of
Rasarai village
was taken into custody by cops on December 10 when he came for Maddigaruvu Weekly market.
Kailasam accused that cops gave repeated notices to the villagers in Visakhapatnam agency area and warned them that they would be encountered if not come for surrenders. The Vizag rural SP and OSD anti-Maoist operations statements were different to the reality. No one including village committees leaders or militia members voluntarily, he said.
The Maoist leader said that Sutti of
Taggupadu village
in Papparametal panchayat in Odisha was arrested while he was with the cattle in the forest on October 25 and a reporter Pangi Naganna of Pedabayalu was arrested on November 22 by branding him as sympathizer. Even persons in people's organisations and movements such as Anjamma, Rajeswari and others were also listed in FIR under UPA Act.
Security forces of both states have been spreading false news against the Maoists and also creating terror situations by saying that Maoists would kill the tribals. "All these tactics are nothing but terrorising people. Enhanced security camps or oppression methods would not stop the people's movement," Kailasam said.
https://m.timesofindia.com/city/visakhapatnam/andhra-pradesh-maoist-bandh-on-december-21/amp_articleshow/79814996.cms