Rashmi Drolia | TNN

|

Dec 16, 2020, 03:48 IST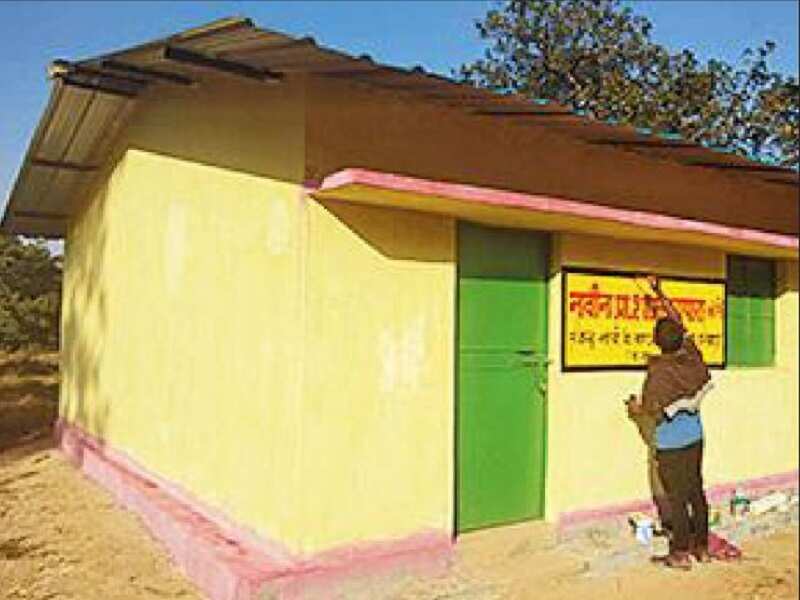 RAIPUR: Surrendered
Maoists
have rebuilt a
school
they had demolished twice in Chhattisgarh's
Dantewada
.
The school lay abandoned after being razed by rebels in 2008 and 2015, but is now ready to welcome students, freshly painted yellow, pink and green. The guilt-ridden Maoists, who built it brick by brick, had made this their first mission as part of being accepted back in the mainstream. The next step is to rebuild roads, they say.
The students are the real losers in the bitter, violent conflict between security forces and Maoists. The rebuilding of a school by ex-Maoists is a rare heartwarming move. Those involved in the initiative must be felicitated.
Times View
The primary school is in a forest patch in Masapara, about 10km from Dantewada. In a district where literacy is a dismal 42% (2011 Census), having a school is a matter of pride for villages, but not something Maoists like. Just as they dig up roads and blow up culverts, the Masapara school was also reduced to rubble.
Talking to TOI over the phone, Santu Kunjam, one of the surrendered Maoists, said, "After giving up arms, we saw the damage we had done." They got support from the district administration and toiled three months to rebuild the school. "We will send our children to this school now," Kunjam said.
Dantewada SP Abhishek Pallava said a group of 18 rebels, including some women had surrendered on July 1 under the Lon Varratu (return home) campaign. The group used to destroy railway tracks, damage roads and blow up school buildings and bridges. Now, they have vowed to rebuild them.
"They said they realise the need to educate their children," said the SP. Dantewada collector Dipak Soni said he sanctioned the project within three days.
Kunjam said: "We felt there is a dire need for roads here. Children need education, and youths need jobs. Steadily, we will help build all these things".
https://m.timesofindia.com/india/surrendered-maoists-rebuild-school-they-razed-in-chhattisgarh/amp_articleshow/79749414.cms