G Sambasiva Rao | TNN

|

Updated: Mar 15, 2021, 13:13 IST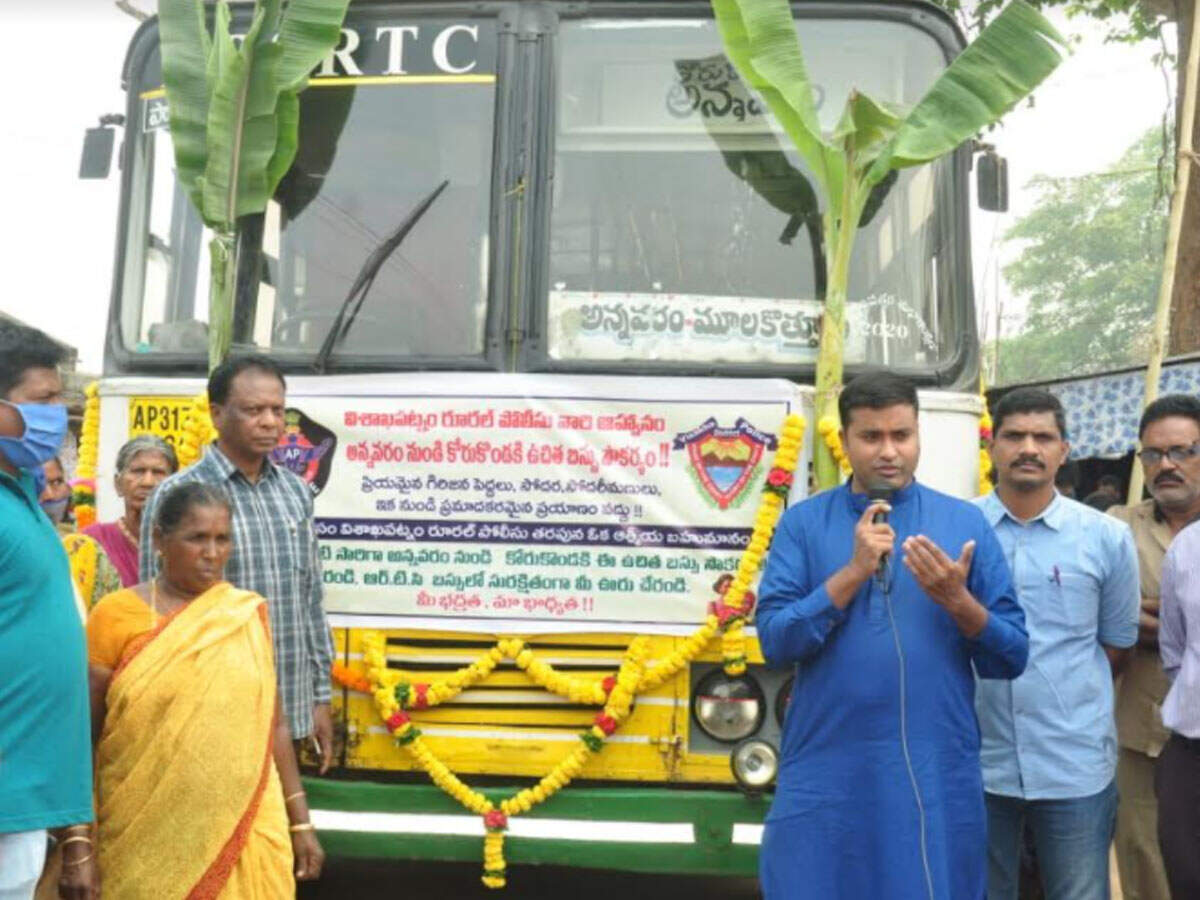 Korukonda is getting the bus service almost after a decade
VISAKHAPATNAM: In what could be a step towards development, Visakha rural police took another initiative by providing transport facility to the Maoist-affected and also stronghold area in Visakha tribal belt on Monday. The Chintapalli sub-division ASP rank officer Vidya Sagar Naidu started the bus service from Annavaram to Korukona, which is considered as a strong pocket for Maoists for the past three and half decades.
Korukonda is getting the bus service almost after a decade. For this, the police department has repaired the entire road stretch of 9 km by its own initiative and filled up all the potholes due to which the road wasn't suitable for bus service till date.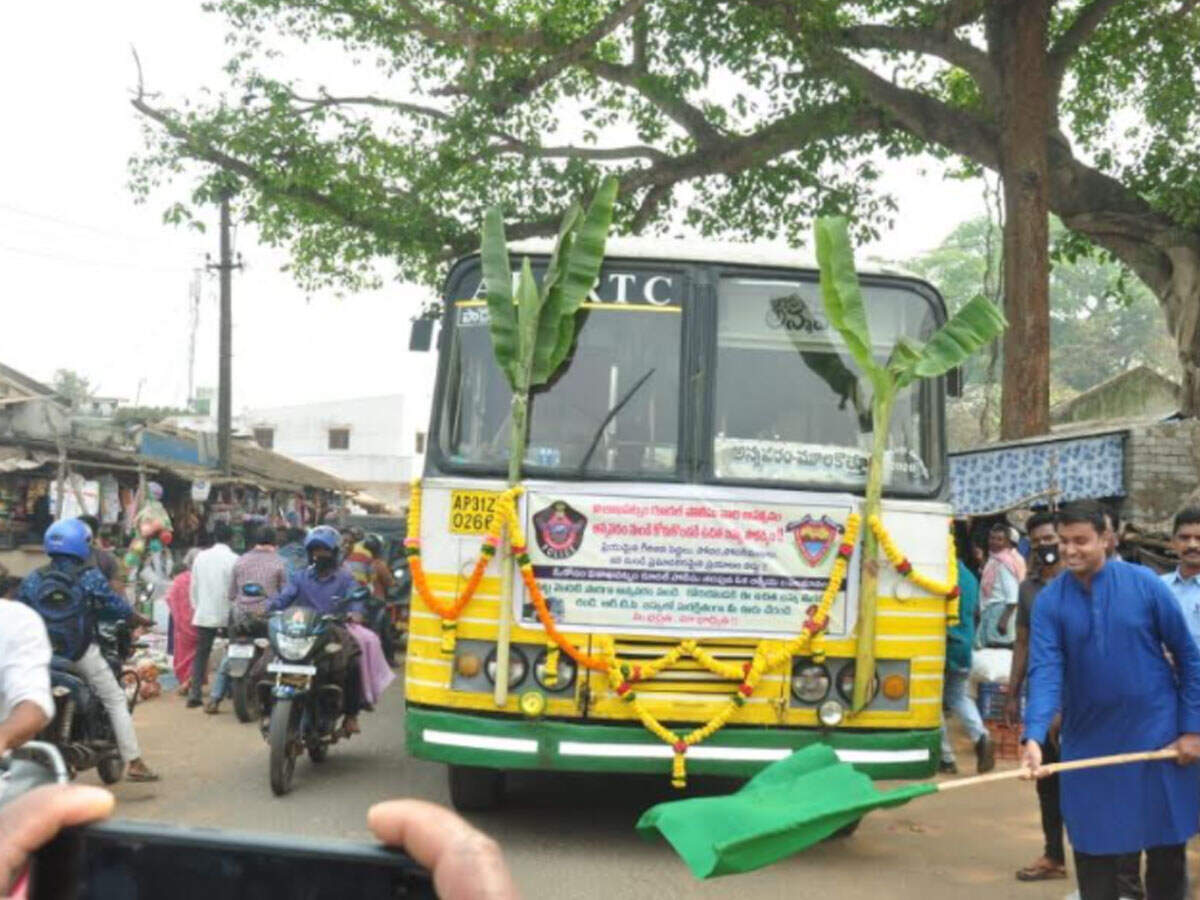 It is noted that road repair was done for cheruvuru, which is also a Maoist-infested area, on the similar lines.
ASP termed the moment as historical and one of the first steps towards the development of Balapam Panchayati and Korukonda area in particular. He also reminded that Balapam Panchayati , which did not participate in elections for the last 15 years had chosen its representative for the first time in recently concluded Panchayati elections defying the call of Maoists to boycott the elections and this indicates their clamour for development .
He added that upon instructions from Visakha rural SP B.Krishna Rao, they have taken up this initiative. Chintapalli Inspector Sreenu, Paderu RTC DM R.S.Naidu, Annavaram sub-inspector Prashanth were also present at the event
https://m.timesofindia.com/city/visakhapatnam/andhra-pradesh-bus-service-to-maoist-affected-area/amp_articleshow/81507800.cms