Rashmi Drolia | TNN

|

Updated: Mar 24, 2021, 04:44 IST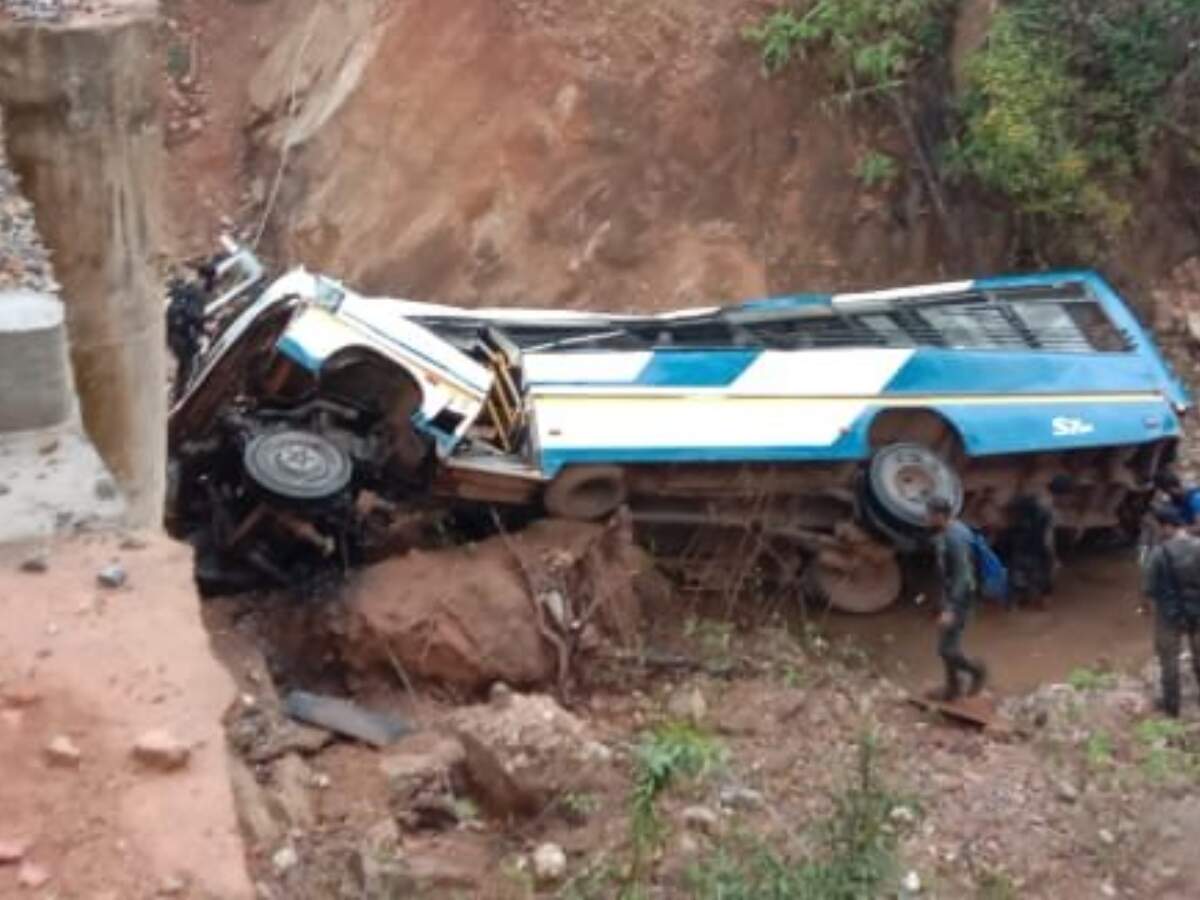 RAIPUR: Maoists blew up a bus carrying security personnel, weary after a two-day op in Abujhmad, killing five of them and injuring 15 in Bastar's Narayanpur district on Tuesday afternoon. The toll is likely to rise, reports Rashmi Drolia.
The explosion was so powerful that it lifted the bus, packed with 40 jawans, several feet into the air, off a bridge, and smashed it on the rocky canal bed below. It left a crater over 20 feet across and six feet deep at the head of the bridge.
The dead were identified as District Reserve Guard (DRG) personnel Jailal Uikey, Sevak Salaam, Pavan Mandavi and Vijay Patel, and police driver Karan Dehari. This is the biggest Maoist attack in Bastar since the November 2020 IED blast in which two CoBRA officers were killed and eight injured in Sukma.
Narayanpur SP Mohit Garg told TOI that 40 jawans were returning after an anti-Naxalite operation in the forests of Abujhmad when they were targeted around 4pm on Kanhargaon-Kadenar Road.
"They were about 55km away from Narayanpur when they came under attack from Maoists disguised as villagers. As the bus was passing over a small bridge on a culvert in Kadenar region, the Maoists triggered the blast. Three jawans died on the spot and another died of injuries during treatment," he said.
The injured were shifted to the district hospital from where they will be flown to Raipur for better treatment, SP said. Three of the injured are in critical condition.
According to a police statement, the DRG personnel were part of a team of 90 from camps in Narayanpur and Dantewada. Those from Dantewada returned to Kadenar camp by 1pm on Tuesday, and those from Narayanpur were being ferried by bus because of the distance.
Bastar range IG P Sundarraj said strong reinforcements were sent to the spot. Security forces have to be extra cautious in the aftermath of such attacks as Maoists often ambush rescue teams.
Chhattisgarh chief minister Bhupesh Baghel condemned the attack and vowed that security operations will be stepped up. "This incident indicates the frustration of Maoists as they are being eliminated relentlessly due to continued anti-Naxalite operations by security forces. Such operations will now intensify."
https://m.timesofindia.com/city/raipur/chhattisgarh-5-jawans-killed-as-maoists-target-bus-carrying-security-forces-in-bastar/amp_articleshow/81652848.cms