Siva G | TNN

|

Jun 30, 2021, 22:32 IST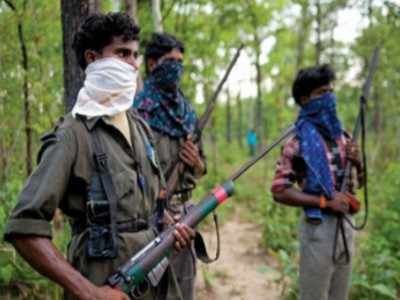 In a press release, Paderu ASP VB Raj Kamal alleged that a Maoist Kondru Prabhakar alias Ashok has been molesting five women cadres. (File Photo)
VISAKHAPATNAM: The Vizag rural police has alleged that a few Maoists are involved in molestation of women cadres and ganja cultivation.
In a press release, Paderu ASP VB Raj Kamal alleged that a Maoist Kondru Prabhakar alias Ashok has been molesting five women cadres.
"We have information that DCM cadre Maoist Sudhir informed this to top leaders Aruna and Arun also, but they are encouraging Ashok because he is an expert in killing tribals by branding them as informers. Not only this, he is arranging funds through ganja trade and he is destroying the properties of tribals. This is opportunism and lack of ideology of Maoists," he alleged.
The police officer alleged that not only Ashok, but also Srikanth, Baburao, Mohan, Taggupadu Srinu and others were also involved in ganja trade and are also collecting levy from the contractors.
He alleged that around 100 innocent tribals were branded informers and killed by the ultras in
Visakha
agency
https://m.timesofindia.com/city/visakhapatnam/andhra-pradesh-maoists-involved-in-molestation-of-women-cadres-say-police/amp_articleshow/8The 3995207.cms