TNN

|

Jun 10, 2021, 12:02 IST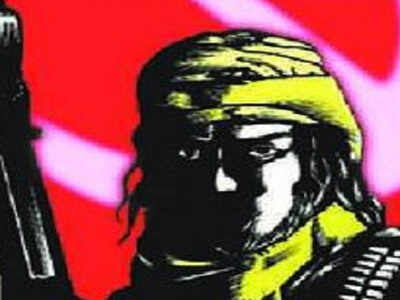 The arrested Maoist was a member of Chetna Natya Manch, the cultural wing of Maoist outfit. (Representative image)
RAIPUR:
Dantewada police
arrested a Maoist on Tuesday, who was allegedly leading a group of villagers from Burgum towards Silger, to protest against the police camp.
Police said, locals were being brainwashed by Maoists to join the protest rally. The arrested Maoist was a member of Chetna Natya Manch, the cultural wing of Maoist outfit. He was tested Covid positive as well.
Mandavi was leading villagers' group to join Silger protest
According to Dantewada SP Abhishek Pallava, a Maoist identified as Gangaram Mandavi, 26, was arrested from Aranpur region when he was leading a group of around hundred villagers. During interrogation, it was found that he was taking villagers towards Silger to join the protest.
Mandavi had recently come to Chhattisgarh from neighbouring Andhra Pradesh. SP said that he has been admitted to a dedicated Covid centre for 15 days for treatment. He added, taking in account recent surrenders and arrests, Maoists are getting infected in large numbers and are not following Covid safety protocol. They are meeting villagers, leading them to protest site and subjecting them to vulnerability, said police.
"Members of Maoist organisation aren't wearing masks nor are they maintaining social distancing. The villagers later accepted that they were being forced to join the protest and when police officials made them understand that it wasn't right to gather in large during pandemic, they were convinced and returned home," SP said in a statement
https://m.timesofindia.com/city/raipur/covid-positive-maoist-held-in-dantewada/amp_articleshow/83393866.cms