TNN

|

Jun 26, 2021, 07:35 IST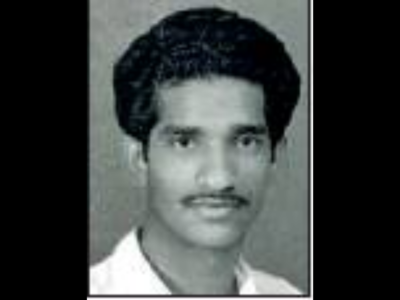 Naxalite leader A Varghese
KOZHIKODE: The kin of late Naxalite leader A Varghese have received Rs 50 lakh as compensation from the state government 51 years after he was killed in a fake encounter in Wayanad in February 1970. The amount will be utilised to set up a study centre and memorial museum, his family members said.
The amount was deposited in the bank account of four siblings of Varghese at Vellamunda. The state cabinet had in February decided to pay the compensation to the kin who filed a case in the high court in 2011 seeking compensation.
Family members said the Varghese Memorial Trust would set up the study centre and memorial museum on 70 cents of Varghese's ancestral property at Ozhukkummula near Vellamunda. The aim is to help document the life of Varghese as well as the history of the movement, they said.
Advocate Varghese, nephew of the late Naxalite leader, said the payment of compensation by the state government was significant and should be discussed by the society as it has come at a time when many fake encounters, custodial deaths and trampling of human rights are taking place in the society.
"Our legal fight was not for the compensation money but to send out a message that it is the responsibility of the state to compensate for those who have been victims of state brutality," he said.
Payout deposited sans intimation
The legal fight had seen the state government filing an affidavit in the court that Varghese was a criminal and later changing its stand and agreeing to provide compensation," advocate Varghese said.
The siblings of Varghese had filed the case after it became clear that Varghese was killed by police in a fake encounter in Thirunelli forests on February 18, 1970. The truth emerged after former
CRPF
constable Ramachandran Nair revealed in 1998 that he had shot Varghese on the orders of the then deputy superintendent of police K Lakshmana.
The
CBI
had conducted a probe based on the revelation and a CBI special court in 2010 convicted Lakshmana of murder. The court acquitted former DGP P Vijayan, the third accused in the case, for lack of evidence while Ramachandran Nair who made the confession died in November 2006.
Many have expressed dismay at the discreet manner in which the compensation amount was handed over as even the family members knew about it after bank officials contacted them. They said there was no official communication on the matter and police later took receipt for the payment