Ch Sushil Rao | TNN

|

Updated: Jun 30, 2021, 07:37 IST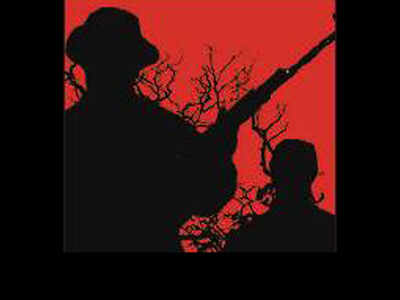 Representative image
HYDERABAD: In a bid to make Maoists
surrender
and join the mainstream,
police
in the state are approaching their families.
With instances of
Maoists
succumbing to
Covid-19
in recent times, cops are telling the families that the surrender would mean that the Maoists would not only be provided medical help and
treatment
but also
rehabilitation
.
DGP M Mahendar Reddy has put the onus on police chiefs in the districts to convince the families of Maoists to bring them round. Some district SPs are already visiting villages to bring out Maoists who have gone underground.
In Dedra village in Adilabad, 75-year-old Anjana Bai made an appeal to her 38-year old daughter Sumana to leave the jungles and come back home. District SP M Rajesh Chandra, who visited Dedra and spoke to the
family
, did not find it easy to convince the mother to make the appeal.
"If my mother were to make an appeal to me, I being her son would definitely listen to her. Similarly, your daughter too, I am sure, will react positively to your appeal," he told Anjana Bai. The mother gave vague responses to the SP for sometime but after villagers explained to her in her dialect what the SP was saying, she made an appeal and asked her daughter to think positively on her appeal to surrender. Sumana alias Seethakka had gone underground for last 20 years.
Rakshitha Murthy, DCP, Malkajgiri zone in Rachakonda commissionerate limits, also visited two families, urged them to make similar appeals.
Accompanied by additional DCP, Kushaiguda, Shivakumar, the DCP went to the house of Alwal Chandrahas, an underground cadre of Maoists, and spoke to his family , including his elder sister Alwal Parvathi and brother-in-law Alwal Narsing Rao at their residence at Yapral in Medchal mandal.
She also visited Pallepati Balaiah (60) and Pallepati Pochamma (55), parents of Pallepati Radha, who is an underground cadre of the Maoists. The family resides at New Indiranagar in Kapra mandal of Medchal district. They were explained about the rehabilitation that would be provided to the Maoists if they surrendered.
Mulugu district SP Sangram Singh Patil said the top leadership of Maoists and also cadre were suffering from Covid-19 and assured them that if they surrendered, they would be given proper medical treatment
https://m.timesofindia.com/city/hyderabad/police-tap-kin-to-make-maoists-surrender-assure-rehabilitation/amp_articleshow/83971033.cms