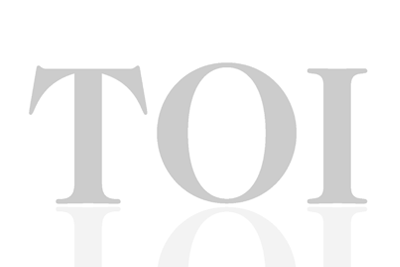 Nagpur: Gadchiroli police may have zero tolerance towards Maoist violence, but there is no discriminatory approach when it comes to extending helping hand to families of the rebels and also their supporters while playing the role of facilitators in various government schemes.
As per central government's guidelines, police stations in remote parts of the Maoist-infested district are doubling up as 'growth centres' which ensure government schemes reach the remotest residents of tribal hamlets where other agencies fail to do so due to security reasons and tough accessibility.
Furthering the agenda, police have taken into their fold kin of the Maoists and their supporters including village-level workers and actively trying to reach out benefits of different government schemes and also cash entitlements in the poverty-stricken tribals.


Gadchiroli police, by launching 'one-window scheme' known as 'dadalora khidki' in local parlance, are helping the tribal population get the benefits of government schemes.
The cops have also floated 'project pragati' for helping the tribals and others to get their caste certificates. They have also launched 'project vikas' under which villagers are enrolled under various government schemes like Sanjay Gandhi Niradhar Yojana to receive cash entitlements.
The cops are also engaged in vocational training for skill development and arranging employment. They are also helping farmers in getting quality seeds and saplings at 50% discounted rate, apart from enrolling them under personal accident insurance policy.
Under the guidance of superintendent of police Ankit Goyal, the cops had helped 16,231 people which included 250 for caste certificates, 2,166 farmers getting seeds and saplings at 50% rebate and 11,562 register for Aadhaar, PAN, Ayushman Bharat card and other documents in June this year.
DIG, Naxal Range, Sandip Patil, said the monsoon break in aggressive operations was utilized to reach the benefits to the people. "Families of Maoist cadres and their supporters were not left out. Firstly, we could prove them what the government is doing for them and what the rebels do. Secondly, we did not want to discriminate despite they being kin of the Maoists, who indulge in violence," said Patil.
The DIG added that the police have helped many tribals get their caste certificate and Aadhaar card, which are crucial for availing benefits of any government scheme.
Goyal said the cops help the villagers during patrolling and also by setting up camps at police stations in the presence of officials from other government departments so that all documentation for Aadhaar or PAN etc is done at one place. "The running from pillar to post is done by the cops to ensure that the documents of the tribal are handed over to them at their doorsteps. It's the cops who fill up the forms and submit them apart from following up it until the documents reach the tribals," said the SP