Joseph John | TNN

|

Jun 23, 2021, 15:32 IST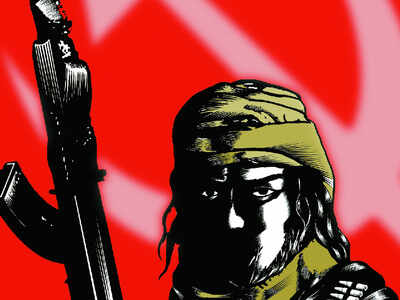 Picture used for representational purpose only
RAIPUR: Maoists surrendering under the
Chhattisgarh
government's rehabilitation scheme are now being enrolled in voter list and Aadhaar card so that they could get a new identity and benefits of various government schemes.
Many Maoist cadres have laid up weapons under the state's " Lon Varatu"—which in tribal
Gondi
dialect returning to home—a campaign started by police in Maoist insurgency affected tribal
Bastar
region in June 2020.
Now, the police in the
Dantewada district
have started a campaign to get documents like
Voter ID
, Aadhaar card and
ration cards
prepared for those surrendered under the campaign and returned to the political mainstream.
Surrendered Maoist cadres, who are now in their respective villages, were brought to the Dantewada district headquarters where a camp was set up for enrolling them in voter's list and to make their
Aadhar
cards.
Besides, applications were also filled up so that they could get ration cards and benefits under the state's public distribution system.
Dantewada district superintendent of police Dr Abhishak Pallava told local media in Bastar that they have launched the second phase of " Lon Varatu" campaign under which the administration will ensure that those returned to the mainstream got all possible benefits under the government schemes.
Besides, there will be a regular follow up with the surrendered cadres to timely address their problems.
As per estimates, as many as 375 Naxal cadres, including 99 Maoists wanted and were carrying rewards for their arrests, had surrendered since June 2020.
Till date, official documents of nearly 250 surrendered Maoists have already been processed.
Among the surrendered cadres, 50 of them have been recruited to the district reserve force (DRG) while others who were reluctant to join the force returned to their villages to lead a normal life.
The administration also formed their self-help groups and provided them with tractors and other agriculture equipment so that they could take up cultivation
https://m.timesofindia.com/city/raipur/aadhaar-card-voter-id-and-ration-cards-for-surrendered-maoists-in-bastar/amp_articleshow/83775605.cms