Ch Sushil Rao | TNN

|

Updated: Jun 12, 2021, 09:08 IST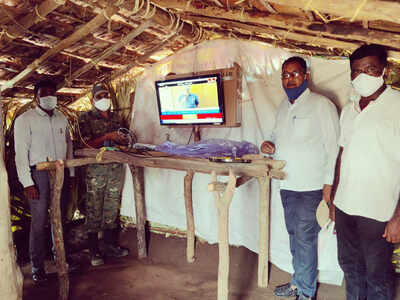 New tactic: A TV that was given by police to a tribal family
HYDERABAD: The Guthi Koya
tribals
living in Maoist-hit areas of
Telangana
are busy watching their favourite soaps and movies on television these days and have no time to attend secret meetings called by the
Naxalites
In what appears to be an attempt to weaken the influence of
Maoists
on these tribals living in Bhadradri Kothagudem district bordering
Chhattisgarh
state, the local police have initiated this novel tactic to keep the villagers busy, while tightening security in the border zones.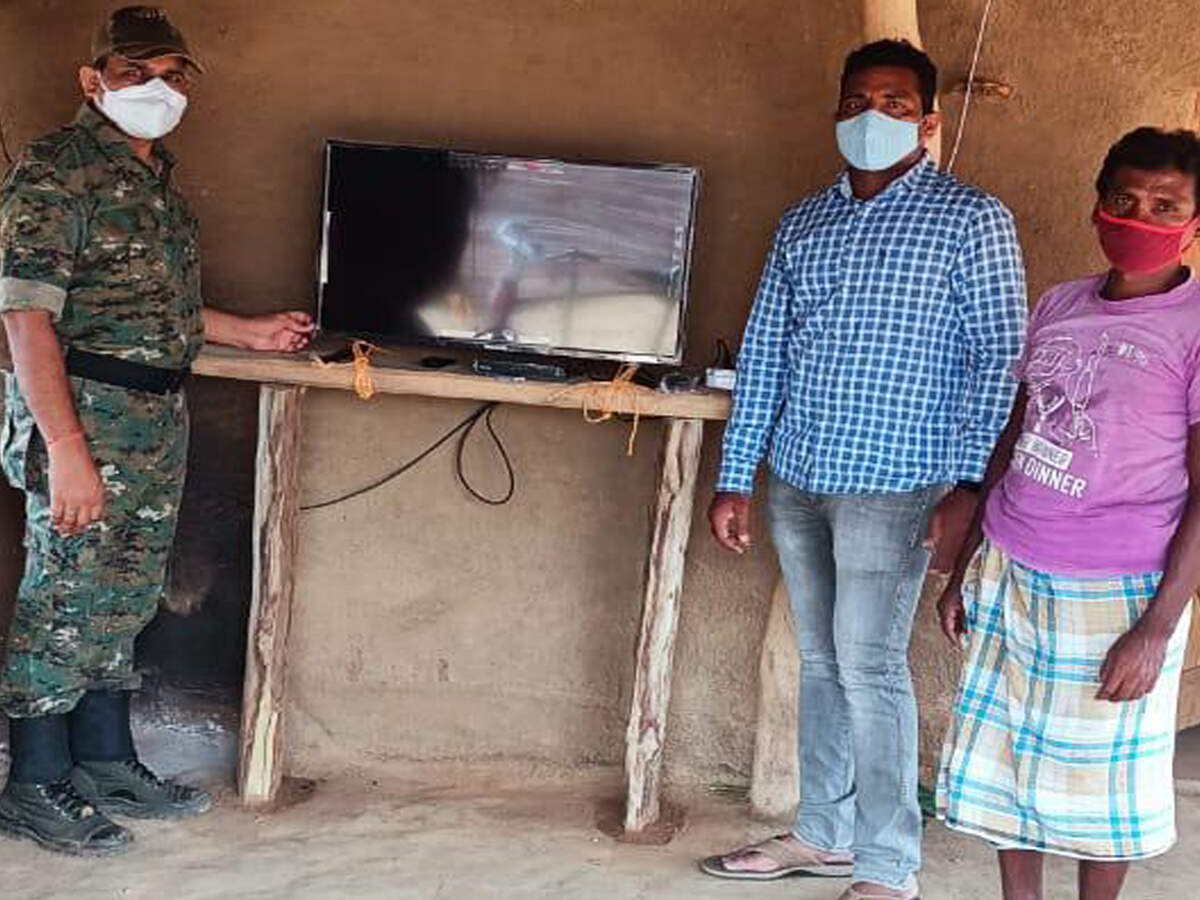 In July 2019, Maoists abducted a local TRS leader and killed him in deep inside Chhattisgarh's Sukma district. The victim, 45-year-old Nalluri Srinivas, was tasked by the government to influence the tribals and keep them away from the Naxalites.
In September 2018, several tribal community members were picked up and taken to Chhattisgarh and beaten up. In October 2020, Maoists killed a man, whom they accused of being a 'mole' of the
Special Intelligence Bureau
(SIB).
The area has also witnessed encounters between cops and Maoists.
"Nothing seemed to be working. As the border being porous, Maoists sneak in and out of the area. Since they operate out of Chhattisgarh, the outlaws simply vanish into the deeply forested areas. It's difficult to catch them. Now the idea of getting the villagers hooked to TV and giving them access to clean drinking water seems to be working. They are busy and they are happy," a top intelligence official said.
Armed with the idea, local cops were first assigned the task as part of their community policing programme to distribute water filters to the tribal families, so they don't have to scout for clean water any more.
"We have now gone a step ahead. The tribal families are now being given television sets with set-top boxes and they are very happy," the officer said.
Bhadradri Kothagudem district superintendent of police
Sunil Dutt
said, so far, the tribal families have been provided with 2,500 water filters and 66 television sets.
"Our priority is to see that the Guthi Koya tribals have access to all basic needs," SP Dutt added.
The Guthi Koya tribal families in Cherla, Dummagudem, Gundala, Aallpalli, Bodu, Karakagudem, Komararam, Edulla Bayyam and other hamlets are the focus of the police.
"Maoists have no support in the villages. The police will interact more with the villagers and know what their needs are, and provide them and solve any issues they raise," Sunil Dutt added
https://m.timesofindia.com/city/hyderabad/telangana-cops-wean-tribals-away-from-maoists-with-tv-sop-soaps/amp_articleshow/83451588.cms