Soumitra Bose | TNN

|

Feb 21, 2021, 04:40 IST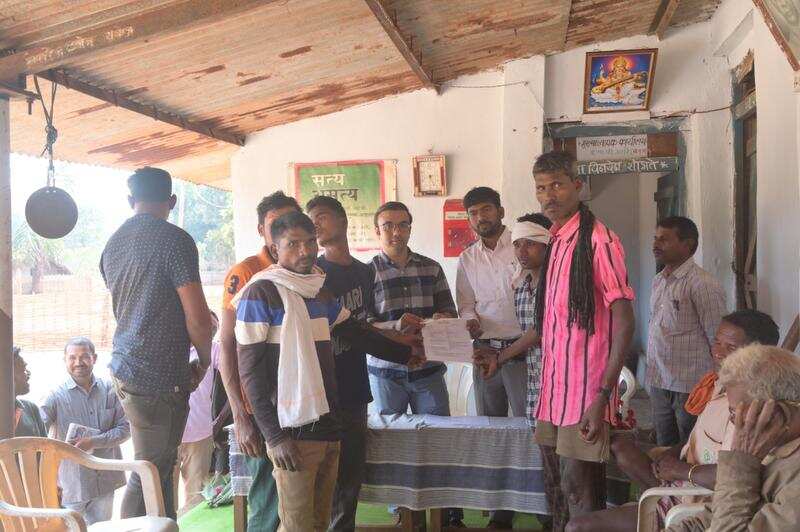 Colector
Nagpur: Manuj Jindal, 32, a 2017-batch IAS officer, has ventured into the hilly and forested Maoist bastion of Abujhmadh — on the Maharashtra-Chhattisgarh border — to empower tribal population with community forest rights (CFR). In doing so, he has defied the threatening presence of the red guerrillas in a region where government officers rarely dare to go.
Jindal successfully helped sensitive south Gadchiroli's Bhamragad and Etapalli sub-divisions benefit from CFR. The area is as big as Delhi, Mumbai and Chennai combined. Jindal is in his first posting as a probation officer in the post of sub-divisional magistrate (SDM) in Etapalli.
After ensuring the state's easternmost tribal hamlets — mostly accessible by foot — get their CFR, Jindal has ensured that almost 1.5 lakh people of 296 villages of Etapalli and Bhamragad get benefit from the forest produce paving for more comprehensive socio-economic developments. The IAS officer's relentless toil has now helped the two sub-divisions set a nationwide benchmark. The tribal population here had been unable to use the forest-based resources as most of the forests are earmarked as reserved and protected.
Banker-turned-IAS officer Jindal said there was huge pendency in the distribution of the CFR which would help the tribals use the forest resources to create their source of livelihood instead of leading a traditional life of hunting. "The CFR would help them adopt several economically viable activities like cutting bamboos, collect tendu leaves, engage in fishing, gather mohua leaves and fruits and also medicinal herbs, plants and fruits with which they can boost incomes," he said.
"In Binagunda, Kuwakodi, Permalbhatti and Fodewada, which are part of Abujhmadh, the CFRs were pending for the last 10 years or so with various issues hindering the process. We had to visit theses places, meet the tribal population and create awareness among them regarding CFR and also show them how to complete the formalities," says Jindal.
"After the recession following Covid, we had started to work on the pendency of forest rights. The kotwals, tehsildars and gram sevaks were trained and groomed to manage the works of the CFR and also get the procedures completed to enable the tribal population receive the rights. The village-level forest rights committees too were taken into the fold and awareness was created among them regarding the formalities and benefits of the CFR," said Jindal.
Jindal added that the stakeholders like forest and revenue departments were motivated to work collaboratively on the issue of helping the tribal population get the CFR processes completed. He now aims to ensure that the tribals are trained to better manage and conserve the forest while reaping the benefits of the produce
https://m.timesofindia.com/city/nagpur/gadchiroli-officer-takes-cfr-to-naxal-hotbed-of-abujhmadh/amp_articleshow/81130639.cms